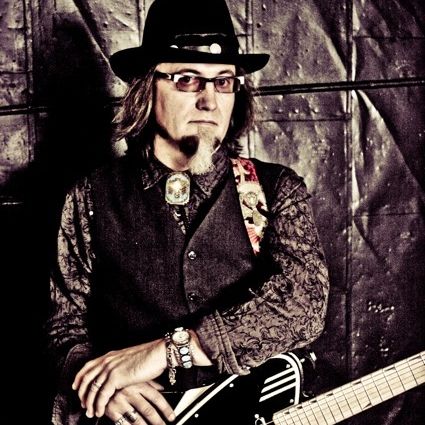 THE STORY
Behind the music:
I have been writing songs about where I'm from all my life but never thought to put them together or write towards an album of songs about the place I live and was born. That is until after the Nashville flood happen, the house I lived in was damaged by the flood and my family was forced to find another place to live. We were fortunate enough to find a place still in the city to rent that was close to all we like to do, it was a little stone cottage on a hill called Love Circle which overlooks Vanderbilt University and the city of Nashville, and as the landlord gave us the keys she said to me, well you know someone tied to the Grand Ole Opry used to own this place and live here, of course I wanted to know and she said do you know who George D. Hay was? Absolutely!! That's the Solemn Old Judge, as he was known, the guy who named the Grand Old Opry as well as named most of the acts that played it when it first started. So the place already had a great vibe to it and I was already in the middle of moving my recording studio from the location it was at, I immediately set up to record and with all the history in this place and having recently reopened The Old Time Pickin' Parlor in the old Marathon Car factory it really hit I should finally get it out of my system and make an album of songs about Tennessee. I started these recordings there in the Solemn Old Judge's house and eventually moved the recording gear to The Old Time Pickin' Parlor and finished them up there. This was the type of recordings it never occurred to me to do until a lot of these events happen as they did but it became a labor of love and am so happy me and the guys did it, for I feel blessed to have been raised in a family of story tellers and to be born and part of the great state of Tennessee.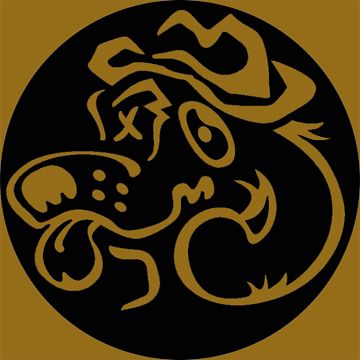 THE SONGS
L&N written by: Richie Owens and Albert Styles 
Always had a love for trains since I was a kid, got to ride on the L&N when I was on a elementary field trip, thank you president Johnson, My dad told me stories of when they were young and had no car, they would hop the trains to get from one place to another. He told the Hobo's always had a place that was marked so you know that place would be friendly for handouts of food or a place to sleep. This song speaks of those adventures and hoboing.

FRANKLIN TOWN written by: Richie Owens and Albert Styles
Having since I was 9 years old lived in the Franklin area of Williamson County and no matter where you turned you were surrounded by Civil War History, the one thing I always remember being said about the Battle of Franklin was that Hell had opened its doors.

CUMBERLAND MOUNTAIN written by: Richie Owens and Albert Styles
I always remember seeing the letters my aunt and uncle would write to each other when he was away during World War II and him letting her know that no matter what he was gonna make it back to Tennessee. The beauty of a hand written love letter or letter of hope have long been forgotten with the technology of email or Skype. Those letters of holding on and waiting inspire this song.

PIGEON RIVER FLOOD written by: Richie Owens
This is true story that happen to my Dad back in 1938, their house was right up on the Pigeon River up in the Smoky Mountains and a massive flood came which washed the house's from the river banks, His father was a preacher and was not at home and the bridge had washed out to allow him to get back to them. Water was already at the front door and my grandfathers brother Prince Owens took an axe and tore a hole in the back of the house to get everyone out, minutes later the house was gone. 8 people died during that flood. The TVA brought dams after that for flood control and erosion problems as well as electricity that changed the isolation of the rural areas of East Tennessee and other places in the South.

MARATHON CAR written by: Richie Owens and Albert Styles
It was the first ever mass-produced car ever made in Nashville Tennessee till 1914.  I own a music shop in the old Marathon Car building called the The Old Time Pickin' Parlor and I love all the history and vibe of this old building plus some of the old Marathon Cars are on display, a lot of this album was recorded here in this great old building. It seemed only fitting to write a song about these fun little roadsters.
 
MEMPHIS BOUND written by: Richie Owens and Albert Styles
While in the middle of recording the album me and the band got asked to go to Memphis and play on Beale Street at B.B. Kings club for a blues convention which of course we thought was crazy that someone thought we were that bluesy. So that being said we loaded up and was Memphis Bound and that's what this song is about.

POPCORN SUTTON written by: Richie Owens and Albert Styles
Well I had to have at least one song about Tennessee Moonshine, my mom's dad was a moonshiner as well as other friends of the family but one old feller up in Cock County in East Tennessee was a legend for his quality, and was such a character that didn't care what you thought. Of course his notoriety caught up with him. But his White liquor lives on.

DARLING VALENTINE written by: Richie Owens
My grandfather was a preacher, music teacher, musician, and songwriter. He was very well known in the Smoky Mountain area of East Tennessee and had even written songs for Kitty Wells. One thing that was the most important to him was the love for his wife; having known each other since they were teenagers there love was strong. My grandmother's maiden name was Valentine and that whole side of my family all had red hair as red as can be and she was an incredibly wonderful person. She passed away way too early for her years and my grandfather would write poems about missing her. This song comes from one of those poems I read.

COLUMBUS STOCKADE BLUES arrangement by: Richie Owens
I've played this song since I was a kid, always liked it cause it always talked about getting back to Tennessee which all my relatives use to say when they would visit my family in Nashville. When they where heading home to East Tennessee they would always say well we gotta' get back to Tennessee

CARPETBAGGER SONG written by: Richie Owens and Albert Styles
Weather its post-Civil War or today for a people will migrate where they think opportunity is. Now of course I'm a native Tennessean who has traveled and lived all over the world and have been called a transplant to those places but for some reason when folks move to Tennessee especially Nashville they love to tell people there from here and claim there was no Nashville scene before they got here. Having lived through several of these Nashville explosions I must say I find humor in there bullshit. So here's to a little tongue and cheek towards migratory opportunist that lay claim to their reason for moving here in the first place.
ALBUM CREDITS:
Richie Owens and the Farm Bureau
Richie Owens – Lead Vocals, Harmony Vocals, Electric & Acoustic Guitar,    
Resonator Guitars, Mandolin, Banjo, Piano, Organ, Wurlitzer Keyboard,

John Reed – Harmony Vocals, Bass Guitar

Brian O'Hanlon – Harmony Vocals, Drums & Percussion

Al Perkins – Pedal Steel on Cumberland Mountain

Additional Harmonies - Hannah and Caroline Melby of HanaLena on Cumberland Mountain and Darling Valentine

Recorded at the old George D. Hay home and at The Old Time Pickin Parlor in Nashville, TN.
Produced and Engineered by – Richie Owens
Mixed by – Richie Owens  
Assitant Engineers – Richard Puncsak, John Constable, Pino Squillace, Tim Holt
Additional Editing – Michael Hurwitz, John Constable, Richie Owens, Pino Squillace
All songs property of Old Time Pickin Parlor Music BMI and Indian Gap Music ASCAP
Album Cover Art – Tim Shawl
Graphics Layout – Tim Shawl
Photography - Heather Lose