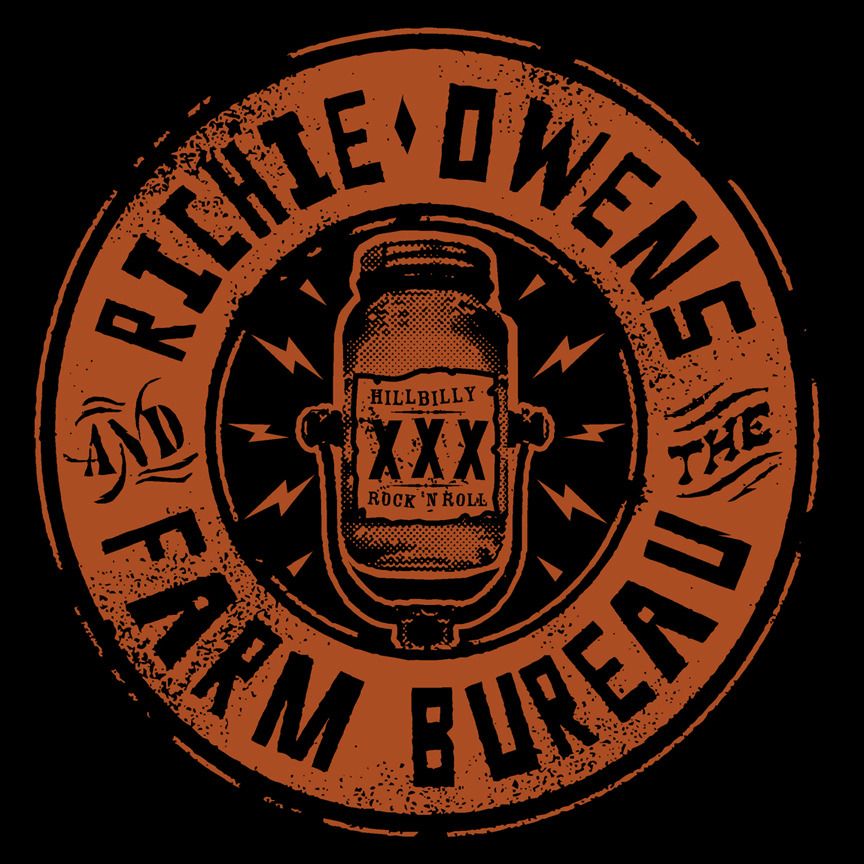 THE SONGS:
Grin and Bear It 
We go through life having to deal with so many things that don't make sense—constantly dealing with bullshit. As kids, we can't wait to grow up, and then we realize adulthood sucks. We long for our days reading comic books, listening to music, with no worries in the world. But you gotta pay bills and deal with assholes and politics and the rest of the crap. And yet we're supposed to keep our mouths shut, and grin and bear it. To hell with that. 
How She Got Away 
I went for a vibe between Elvis Costello and Tom Petty. The lyrics tell a story about being in a not-so-serious relationship, and thinking of hooking up with someone else, only to realize that you've had the right one all the time. But by then it's too late, she's done split, and you blew the good thing you already had. Dummy! 
Are You Down
The idea came to me as a play on words. I saw people feeling down and depressed who needed to be cheered up, and also wanted to ask if they're down for doing something fun—to raise their spirits. Let's get together and do something positive. Are you down with that? 
Heartache in the Lost and Found 
As I get older, I see a lot of my friends are still unwilling to commit to a serious relationship with somebody they can stay with the rest of their lives—even though they want to. It's some kind of emotional or mental block. They blow every relationship by leaving a back door open … and their lack of commitment leaves them alone every time. They end up with heartache, in the Lost and Found. 
You Just Don't Know About Me 
What sacrifices are worth making to try to save a relationship that's poison? 
What's It Gonna Take 
Are you being manipulated and recognizing it? Then this song's for you. 
Welcome to America 
PBS ran a story about a farmer who had his farm on the border of Mexico, and people were crossing into the U.S. on his property. They were being dropped off by human traffickers, called coyotes, and were sometimes dying from lack of food and water. The victims included mothers and children. I felt I needed to speak.
Trying 
I wrote this when Lisa, my wife and sweetheart, was diagnosed at near-stage-four cancer and I thought I was going to lose her. It's about not giving up and staying strong no matter what. 
Who Knows 
It's about one thing: What does your gut tell you? And whatever that is, believe it! 
When the Wrong Survive 
Sure, the music business is fucked up, but so if life. It's becoming harder and harder to do the right thing when it's easier to get rewarded by doing wrong. 
Stay in My Memories 
My dad had Alzheimer's. Bob's dad passed from it last year, and so did John's mother. It's a terrible disease. My dad passed before he lost all of his memories, but Bob's and John's parents lost their recollections. The horrific part about this illness is that as your memories leave you, it's like losing the people you love … until you're the only one left. And then love is gone.
ALBUM CREDITS
Richie Owens and the Farm Bureau 
Album – Reconstruction 
Label – Owepar Records
Produced & Mixed by – Richie Owens 
Recorded at – The Old Time Pickin Parlor, Studio 19 and Sound Hole Recording
Engineers – Richie Owens, Kyle Hershman, Bob Ocker 
Album Artwork and Farm Logo – Tim Shawl 
Richie Owens and the Farm Bureau are: 
Richie Owens – Lead/Harmony vocals, Harmonica, Acoustic & Electric Guitars, Pedal Steel Guitar, Mandolin, Piano, Organ, Mellotron, and Programing. 
Bob Ocker – Harmony vocals, Lead/Rhythm Electric and Acoustic Guitars, Lap Steel Guitar 
John Reed – Harmony vocals, Bass Guitars 
Brian O'Hanlon – Harmony vocals, Drums and Percussion 
Additional players:
Paul Hollowell – Piano, Farfisa, String tracks, Mellotron, and Organ. 
Jeff Hollandsworth – Piano on Welcome to America 
Extra Background Vocals – Jason Fletcher, Rebecca Seaver, Rick Donley 
All song publishing : Owepar Publishing
Copyright 2020  BMI